Threats Xplorer is specially designed to offer you highly increased visibility over the detected threats in your network. The feature centralizes detection events from multiple GravityZone technologies and classifies them by category, threat type, remediation actions, and many others.
You can easily identify and analyze any event from your company over a specific time interval by using the available filters.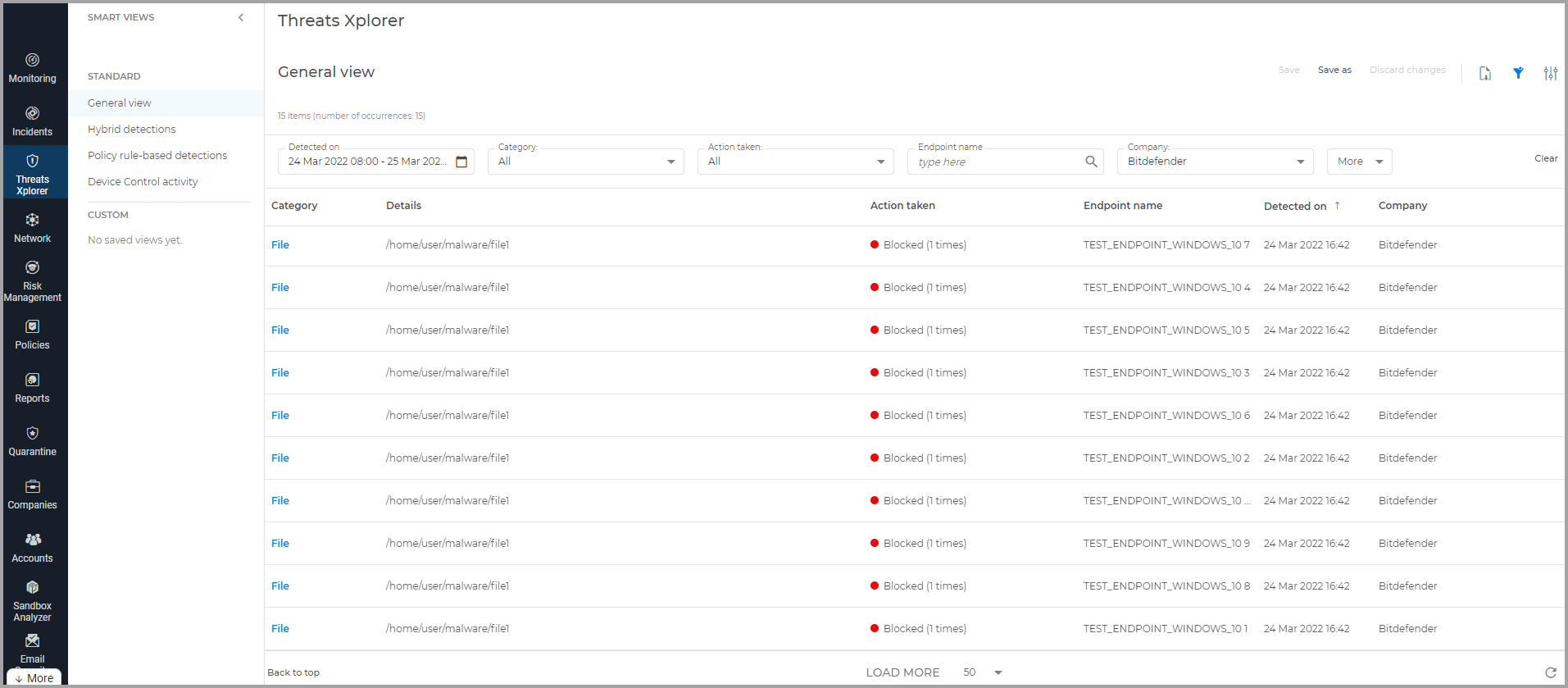 On the Threats Xplorer page, you can view the complete list of the detection events in your network. The grid displays the entries in reverse-chronological order, this way the most recent events are always at the beginning.
Important
The presented data is directly correlated with the selected period, company, and license key.

The grid displays the detection events from the last 90 days.
The feature centralizes detection events from the following modules:
Antimalware

Network Protection

Storage Protection

Exchange Protection

Device Control

Firewall