This section describes how to check the monthly subscription for using Bitdefender Security for Amazon Web Services.
Subscription in AWS Marketplace
If you have subscribed to Bitdefender Security for Amazon Web Services in AWS Marketplace, you can view your monthly charges in the Billing and Cost Management console.
To view your costs:
Log in to the AWS console.

Click your username in the upper-right corner of the console.

From the menu, click My Billing Dashboard.

In the navigation pane on the left, choose Bills.

For Date, choose a month.
Under Summary, you find details about charges for that month. It is not an invoice until the month closes and AWS calculates all charges.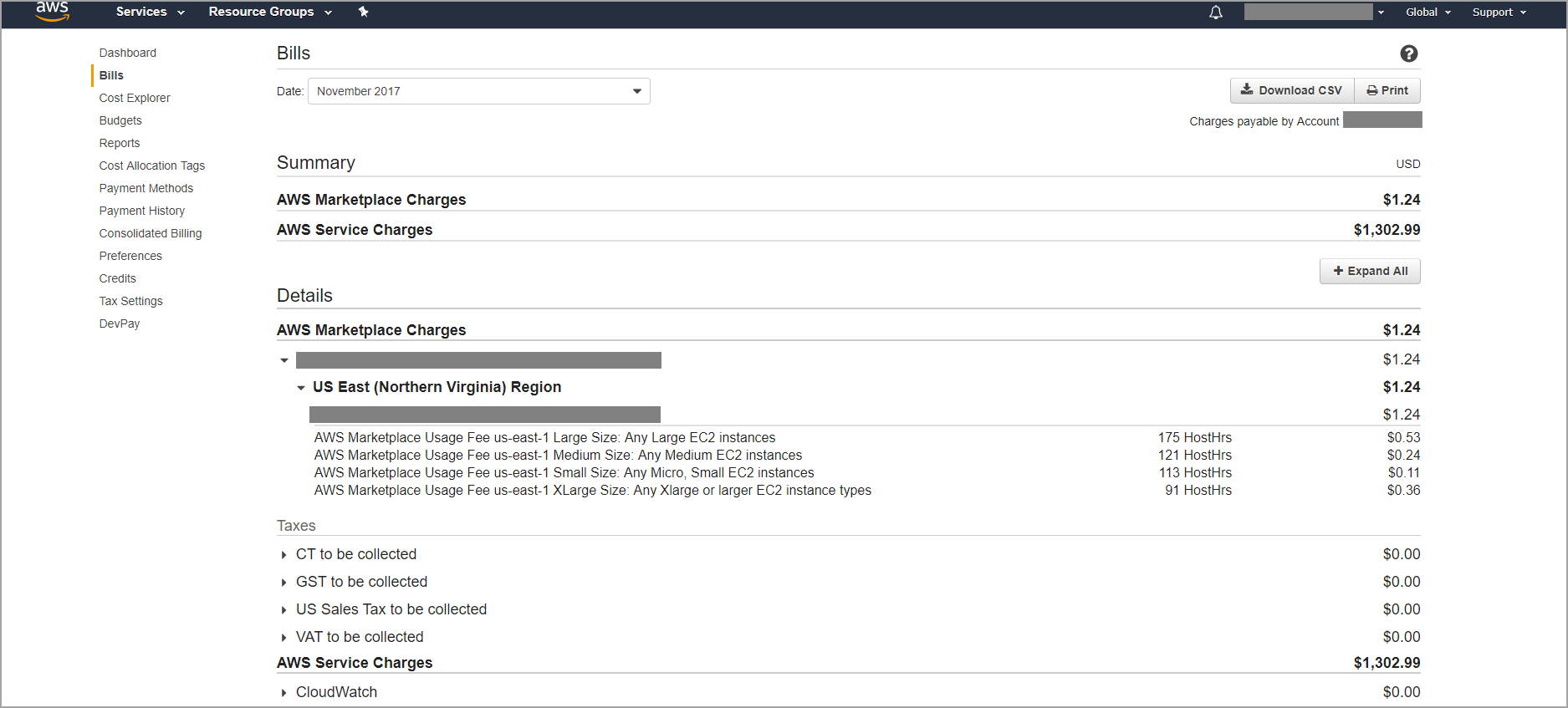 For details about billing for AWS, refer to this KB article.
For Log In & Pay method, Bitdefender integrates with Amazon Flexible Payment System (FPS) to accommodate consumption-based licensing, so all you need for registering to the service is a valid Amazon account.
To view or download the monthly bill for Security-as-a-Service for AWS:
Access the Amazon Payments website.

Sign in with your AWS account credentials.

Note

To be able to log in, you need a standard/company account and not an IAM user.

The Overview page will load. You can view the bills from Bitdefender in the table from Account Activity section.

Select the latest bill from Bitdefender.

Click Download to save it on your computer.

Click Details to view full bill information.

Select the desired group in the left-side pane.

Click the Filters menu.
In Merchant Settings you can check the monthly authorization for your Bitdefender service.

For more details, please refer to Amazon Payments Help page.